Just released September 2020, Master Guitar with YouTube!
I remember hearing "Dust my Broom", for the very first time as a kid on the radio while my dad drove me to one of my first guitar lessons. Ever since that time I've been obsessed with the slide guitar sound. In today's article I'm going to show you 13 of the best beginner slide guitar songs to learn.
1. Dave Edmunds "I hear you knocking"
2. Willie Dixon "Back Door Man"
3. Muddy Waters "Standing Around Crying"
4.The White Stripes "Seven Nation Army"
5. Lynard Skynard "Ballad of Curtis Loew"
6. George Harrison "My sweet Lord"
7. George Harrison "Give Me Love, Give Me Peace On Earth"
8. Prince "Cream"
9. Traveling Wilburys "End of the Line"
10. Traveling Wilburys "Handle With Care"
11. CCR "Lookin Out My Back Door"
12. ZZ Top "Sharp Dressed Man"
13. Jeff Beck "I Ain't Superstious"
Sound good? Awesome, let's get to it.
Song 1-Dave Edmunds "I hear you knocking"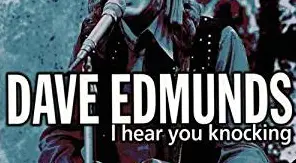 I chose "I hear you knocking", first due to it's awesome sound yet simple to be included as one of the very beginner slide guitar songs for players to start with.
This song is great in the fact that it's got a chunky rhythm part that you can work on as well that will drastically increase your Rock n Roll rhythm playing.
The slide guitar part to this song is in Open E Tuning.
What this means is that once we retune the guitar to Open E we will be able to strum all 6 strings without fretting any notes and it will ring out an E chord.
Pretty darn cool if you ask me.
So in order to achieve an Open E tuning you will want to tune the guitar like this. E – B – E – G# – B – E .
The slide guitar part is quite simple which makes playing slide much more enjoyable when just starting out.
Don't be fooled though, you will still have to make sure you are using the right amount of pressure and hovering over the frets needed just right.
Let's take a look at what is being played during this part of the song.
During the slide part you will be playing strings 2, 3, and 4.
You'll slide in from the 4th up to the 5th fret. (Listen to the song to hear when that comes in, great ear training exercise).
After that you will slide from the 11th to the 12th fret still fretting the 2, 3, and 4, strings on the guitar and playing those 3 strings at once to make the chord.
Lastly we will slide from the 6th to the 7th fret this time only on strings 2 and 3, when you hear the lyrics " go back where you been".
Now let's talk gear a little.
I believe the studio version is using a Les Paul, with a brass slide.
As far as the amp goes I couldnt really tell you other than that it has a nice clean tone to it.
Don't get hung up on this though.
You could practice this even on an acoustic guitar if that's what you've got.
Also if you prefer say a glass slide, awesome just use it.
In the end you want to sound like you anyway, so do what's most comfortable and what gear you've already got.
If you are looking for a good slide I would recommend this here.
Lastly, if you want to learn this song in full you can do that right here.
Song 2- Willie Dixon "Back Door Man"
I really love this song for making the list of beginner slide guitar songs for two reasons.
Reason 1 is due to the fact that you have to count the beats, because you come in on the past beat of the bar.
Secondly you get to work on pitch with your slide, as you must slide into the 12th fret perfectly to get this right.
Yet it's simple enough for a beginner to nail this part down. You can hear this one right here below.
If you want to learn all of this one, I suggest getting a free trial here and hitting up as many of these song tutorials as you can. Did I mention they are insanely good tutorials? Click here for more info
Song 3- Muddy Waters "Standing around Crying"
"Standing Around Crying", is just a famous old blues feel song.
This song is fabulous for a beginner slide player.
It has some seriously slow tasty licks to be played and a super fun song.
All you need for this song is an electric guitar, a slide, and an amp.
The great thing with this song is that its in standard tuning so you don't need to retune or have a dedicated slide guitar.
For the entire tutorial on this tasty jam head here.
Song4 -The White Stripes  "Seven Nation Army"
This is another great beginner slide song to learn if you're just starting out on slide.
Also, this is the first song on the list that isn't purely blues.
This song is punchy and has a cool rock riff.
Check out the full tutorial on playing this one here
Song 5-Lynard Skynard "Ballad of Curtis Loew"
I love this song for the strong rhythm guitar that is required to play this one correctly. This is a great beginner guitar slide song.
This song will also give you some cool slide techniques to put into your guitar bag of tricks..
The fact that this song has 2 guitar parts is super fun.
It makes playing this one either along with the band or with another guitarist a blast!
If you dig Skynard and you're looking for a fun slide song, this is it.
See the entire full tutorial here.
Song 6- George Harrison "My sweet Lord"
This song is tough.
I'm not going to lie.
This one is possibly too advanced for the very beginner slide player.
I added this one to the list though because it should be listened to at the very least. This is an iconic song with very simple chord progressions, and some awesome slide guitar melodies.
The rhythm guitar with open chords and barre chords can make this one challenging to set up and keep a tight groove. But I do believe this is one of the best songs to work on that slide!
For the entire song breakdown go here.
Song 7- George Harrison "Give Me Love, Give Me Peace On Earth"
Give me love is a classic tune, and great use of the capo for the acoustic part of this song.
Nice steady acoustic strumming that is consistent can be quite a challenge.
So even though this is a slide guitar post, be sure to check out the acoustic part as well.
As far as the Slide part goes, its perfect for the beginner due to its fantastic melodic nature.
The melody of this song is so prominent that unless you're completely tone deaf, I believe you'll be able to tell if your slide is hitting just the right pitch or not.
That reason alone is why I recommend somewhat start learning this one for the slide part.
For the entire full version of this song, acoustic part and slide parts go here.
Song 8- Prince "Cream"
Cream is an early 90's classic that features a ton of lead fills. Some of these fills make use of the slide. This song is great for learning how to add fills over the top of the rhythm guitar parts.
Also being able to go back and forth between the rhythm and the lead fills is essential for learning guitar structure and moving your playing ability up the pegs.
For the tutorial of Cream Click here.
Song 9- Traveling Wilburys "End of the Line"
End of the line is a great choice of a song for beginner guitar slide players. Using open chords and a nice strumming pattern makes this a great tune to work on.
The electric guitar has some awesome slide parts which is why I included this in the list. The slide parts are parts you can work on to simply get good at slide.
Playing slide is an art in to and of itself. It takes time to get good at something, so the more tools you have at your disposal the better.
To learn this one fully head on over here.
Song 10- Traveling Wilburys "Handle With Care"
"Handle with Care" has a great little tasty melodic slide solo. It's only 4 bars long which makes it absolutely great to to be included in our beginner slide guitar songs list.
Remember that with slide we need to be right ontop of the fret. If you don't go right ontop of it you will sound flat or sharp, and that's no bueno.
For the full tutorial check this out.
Song 11- CCR "Lookin Out My Back Door"
The bridge of this song, has a great slide part. I had to add this to our list. Check out the song and listen for the bridge section.
Outlining the chord progression around the neck is a wonderful way to get familiar with playing slide by outlining chords and adding little notes here and there. Be sure not to miss this solo, it's fantastic.
Check out that solo here.
Song 12- ZZ Top "Sharp Dressed Man"
Sharp Dressed Man is made famous by ZZ Top. A great classic rock song, buzzed tone, and harmonic pinching. Lots of limited notes makes it tough to play, which is why you should learn it.
It has a great slide guitar solo which is why it made the list. It's such a fun song to play and the lead slide part is super fun to play. So I hope that you take the time to learn this solo for your bag of guitar tricks.
Song 13- Jeff Beck "I Ain't Superstious"
I aint superstious by Jeff Beck is a wonderful jam for the slide guitar. Not to mention that it's just a really cool song to play along to.
A really unique sounding song using the slide, whammy bar, wah pedal, there's really an incredible sound that is so unique and fun when done correctly.
Check this one out here, for the full tutorial
I hope that you have enjoyed this list of beginner slide guitar songs. Which song will you choose to work on first?